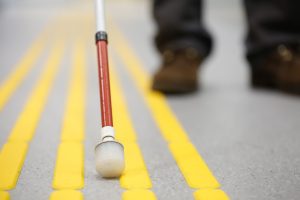 The Access Board has published new guidelines under the Americans with Disabilities Act (ADA) and the Architectural Barriers Act (ABA).
They cover:
Access to sidewalks and streets
Crosswalks
Curb ramps
Pedestrian signals
On-street parking
Other parts of public rights-of-way
These guidelines also review shared-use paths, which are designed mainly for use by bicyclists and pedestrians for transportation and recreation purposes.
Learn more about the U.S. Access Board final rule on accessibility guidelines for pedestrian facilities in the public right-of-way.